Archive for June, 2011
June 30, 2011

Marie Woolf wrote (Minister backs badger cull – June 26th) that badgers were "the most likely cause" of cattle being slaughtered because of bovine tuberculosis. They are not. While one in seven badgers can carry the disease in the worst-affected areas the major cause is cattle-to-cattle transmission.
Read the full report. . .
June 21, 2011

Pembrokeshire Against the Cull welcomes the Welsh Government's statement on bovine TB policy made by John Griffiths, Minister for the Environment and Sustainability. The Environment Minister's decision today to set up an Independent Panel led by Professor John Harries to review the science, and to halt the proposed badger cull meanwhile, is a sign of strength not weakness.
Read the full report. . .
June 21, 2011

The Badger Trust welcomes the Welsh Government's decision to conduct a review of the evidence and the best way forward in tackling bovine TB (bTB) based on the science. The Trust hopes that the decision will mean that any further steps to implement a cull in West Wales will be put on hold while the […]
Read the full report. . .
June 9, 2011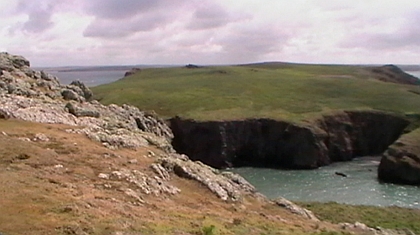 This time last year PAC was feverishly organizing an auction to help fund the Badger Trust's legal challenge of the previous Order to kill badgers in Wales. It was a bittersweet  and mega stressful time with the Pembrokeshire countryside and wildlife looking absolutely wonderful but many of us unable to enjoy it, let alone promote it […]
Read the full report. . .
June 9, 2011

THINK AGAIN ABOUT CULLING says Badger Trust.  The Badger Trust is greatly heartened by the BBC's bovine TB opinion poll showing up to 68 percent of the respondents were against proposals to kill badgers.   Chairman David Williams said: "This straightforward result ought to tell politicians in England and Wales to think again – and […]
Read the full report. . .